BUYING PROCESS
PROCEDURE FOR BUYING PROPERTY:
Step 1. Identify your Needs
Identifying your ideal home can be complex and confusing. It is important that you discuss your needs with a professional who possesses the marketplace expertise and experience to ensure you find your ideal property. Call us or email your requirements and we will arrange a no-obligation meeting to discuss your requirements.
Step 2. Search for your Home
Once we receive all the details of your ideal home, we will review with you a selection of available properties that closely match your requirements in order to identify the most suitable layout and location. Remember, property location services are FREE to buyers.
Step 3. Viewing
Once we have identified suitable properties to view, we will arrange the necessary appointments and accompany you to see the properties. We will assist in reviewing the properties to ensure they are in line with your expectations of quality and price. Again, this service is provided FREE OF CHARGE with no obligation on your part.
Step 4. Financing: Know Your Options
Buying a new residence may be the single most expensive purchase you make in your lifetime - surpassing a car or a child's education. The majority of people finance their condominium purchase by taking out a loan. Applying for a loan can be a complex and time consuming procedure. It is critical that you understand what you can afford and the process you will go through to obtain financing. At Reality Homes, we eliminate the complexity and simplify this process, assisting you step by step, so it is hassle free at your end.
Step 5. Making an Offer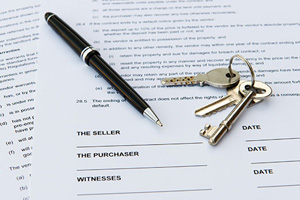 Once you have found your ideal property, we will discuss the terms with you and present your offer to the seller both verbally and via a Letter of Intent. Any offer is subject to a Contract being signed and so there are no legal obligations on either side at this stage.
Step 6. Negotiating
Our licensed broker will represent and guide you throughout the negotiation process to make sure that you obtain the right price and fair terms. Normally, the seller prepares the documentation and you will need to decide if you want your own lawyer to review the legal agreements.
Step 7. Signing of Contracts and Submission of Complete Documents
The Sale Agreement needs to be signed by you and the seller and properly witnessed. Earnest money may be required and it is important to have available funds to ensure that you meet your obligations under the terms of the Agreement,
Step 8. Closing
We assist with closing and the payment of sales price, taxes and fees. We can also assist you with transfer of the title to your new property and with the payment of necessary taxes and registration fees.
So call us now at 02-8291-8495 or
Contact Us
for a free consultation. Let the professionals guide you through this whole process at absolutely no cost or obligation to you.