OVERVIEW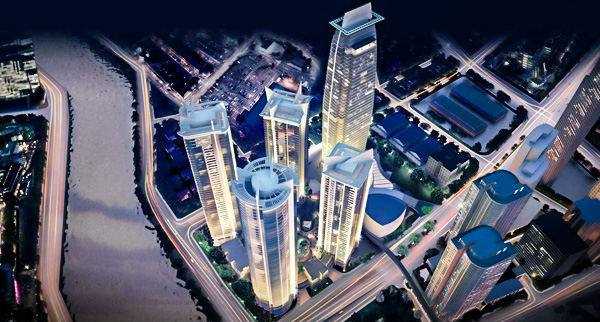 Occupying the 3.6-hectare former lot of Colgate-Palmolive, the Proscenium at Rockwell embodies the pinnacle of high-end residential architectural design.
The Proscenium is designed by world-famous architect Carlos Ott, whose masterworks include the Opéra Bastille in Paris, France, the Torre Antel skyscraper in his native Uruguay, and Dubai's Burj Al Arab, known as "the world's only 7-Star Hotel".
Now, Rockwell Land raises the bar yet again for premium residential developments by commissioning Architect Ott's latest masterpiece, the Proscenium at Rockwell.
The Proscenium at Rockwell features five opulently-designed towers - the Kirov, Sakura, Lincoln, Lorraine and The Proscenium Residences - set to raise modern standards of quality living in the metropolis.
A sophisticated lifestyle comes with living at the Proscenium. With luxuries such as state-of-the-art amenities, posh retail establishments and a world-class Performing Arts Theater, residents have the privilege of choosing from a diverse set of leisure options every single day.
| | |
| --- | --- |
| Location: | Dr Jose P. Rizal Avenue, Rockwell Center, Makati City, Metro Manila, Philippines |
| Completion date: | Sakura: 2018; Kirov: 2018; Lincoln: 2019; Lorraine: 2019; The Proscenium Residences: 2021 |
| Unit sizes: | 29 SQM - 435 SQM |
| Price Range: | PHP 7 M to PHP 103 M |
| Number of Towers: | 5 |
| Number of Floors: | Sakura: 51; Kirov: 56; Lincoln: 47; Lorraine: 45; The Proscenium Residences: ? |
| Number of Units: | Sakura: 210; Kirov: 178; Lincoln: 499; Lorraine: 191; The Proscenium Residences: ? |
LOCATION
The Proscenium is located within Rockwell Center along Estrella Street and J.P. Rizal Avenue in Makati City, on the property formerly known as the Colgate-Palmolive Philippines Headquarters.
The Proscenium is set to redefine the Rockwell skyline with its iconic silhouette. All five residential towers will be crowned with distinctive sails as envisioned by Architect Carlos Ott. A Performing Arts Theater completes the 3.6 hectare property and serves as the inspiration for the name of the entire development. Beyond its architectural beauty and cultural significance, Proscenium at Rockwell will elevate the Rockwell lifestyle to even greater heights of luxury and prestige.
The Proscenium Retail Row will feature exclusive shops and boutiques to cater to the residents' every need. The expansive amenities deck will be an urban sanctuary of leisure and serenity.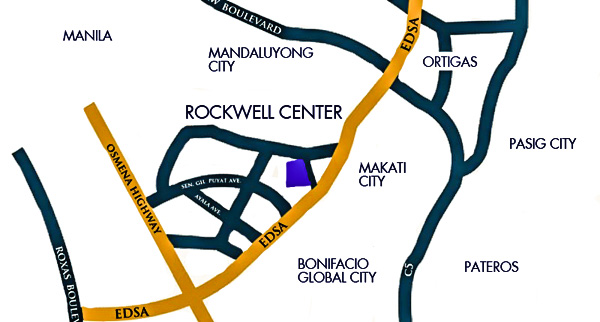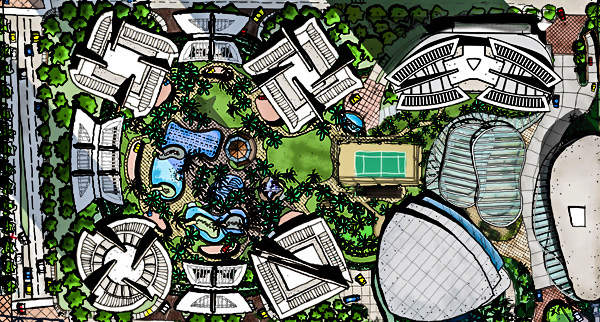 For more information on pricing and units available, contact us at (63) 2-817-0167 / (63) 999-882-0992 / (63) 917-629-6587 / info@realityhomes.ph
For more information on pricing and units available, contact us at (63) 2-817-0167 / (63) 999-882-0992 / (63) 917-629-6587 / info@realityhomes.ph
KIROV
SAKURA
LINCOLN
| | | |
| --- | --- | --- |
| LORRAINE | | |
| | | |
| | | |
| | | |
| | | |
PROSCENIUM RESIDENCES
For more information on pricing and units available, contact us at (63) 2-817-0167 / (63) 999-882-0992 / (63) 917-629-6587 / info@realityhomes.ph
AMENITIES
World-class amenities await just outside one's door at the Proscenium. Sprawling to almost a hectare in size, the Proscenium's Amenity Deck will be home to beautifully manicured gardens, a grand lawn, an outdoor tennis court, jogging paths and swimming pools that include a splash pad and floating river, plus so much more.
Located at the fifth floor, residents can enjoy a breezy view of the city while unwinding in any of our well-appointed cabanas and gazebos.
The Proscenium at Rockwell also offers exceptional indoor amenities that include fully equipped gyms, a library, day care center for your little ones, elegant multi-use function rooms, and even a business center for all your professional needs. The Proscenium's low density population will guarantee utmost privacy and exclusivity.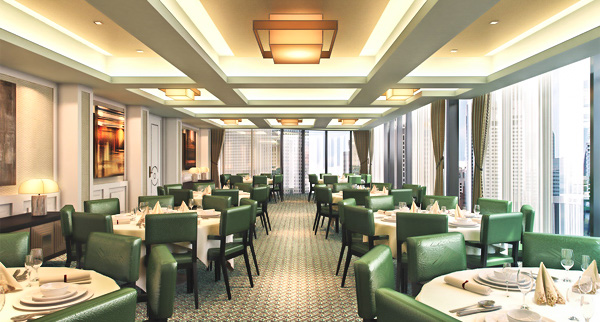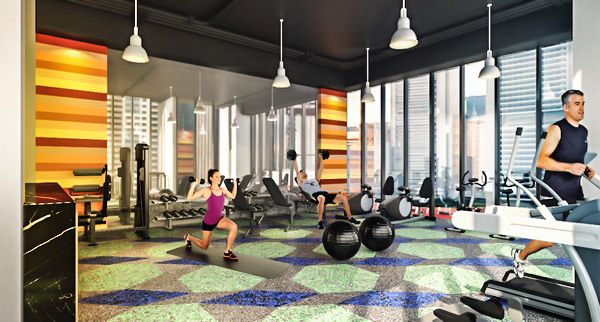 Building Features
Your Residence's Special Features <<
Separate main entrance and service entrance for Kirov 3-bedroom units
Full-height windows for Kirov
Full-height windows in the Living and Dining Room for Lincoln
Louvered utility with drying area for Kirov
Louvered utility with drying area for specific 2-bedroom units for Lincoln
Inverter-type air conditioning system
Your Building
High-speed elevators
Automatic fire alarm, fire detection, and sprinkler system
100% standby emergency power
Security system complete with electronic access control and closed-circuit TV monitoring
Basement parking equipped with ventilation system controlled through Carbon Monoxide monitoring
For more information on pricing and units available, contact us at (63) 2-817-0167 / (63) 999-882-0992 / (63) 917-629-6587 / info@realityhomes.ph
ROCKWELL PROSCENIUM INVESTMENT OVERVIEW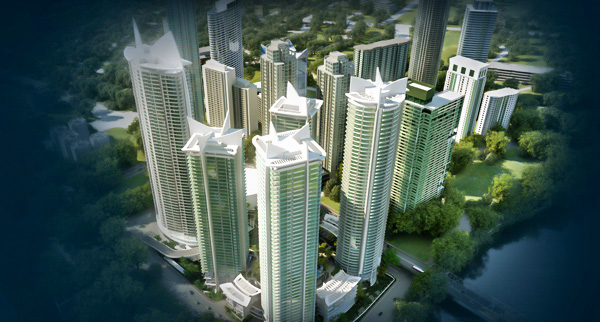 Key Investment fundamentals include
True Prime Location, The number one address in Makati City
Different Payment Plans and Buying Options
Likely Growth in both Property Value and Rental Income due to lack of supply in this area of Makati
This is Rockwell?s latest and newest development and when you consider the location and the fact it's the number one address in the Philippines at around 200,000 PHP per square meter it makes complete commercial sense. The properties themselves are big and at the luxury end of the market but you can buy very nice units that make perfect commercial sense. Also it's now a branded resort that again adds value to your investment. However a lot of buyers in this development will be buying here because they want the best a great home and intend to live here rather than invest. However as they say locations is everything
The Makati CBD investment fundamental very much applies to this development of supply and demand especially in this area. There is a growing demand for both office and residential space and both rental values and property values continue to increase. Most importantly whatever happens to property values rents will continue to increase well into 2020s and beyond as both the Philippine economy and most importantly the Makati economy shows no sign of slowing down. And with48% of the Philippines GDP being created in the Makati area this is where investors want to invest.
For more information on pricing and units available, contact us at (63) 2-817-0167 / (63) 999-882-0992 / (63) 917-629-6587 / info@realityhomes.ph
MAKATI CITY LOCATION GUIDE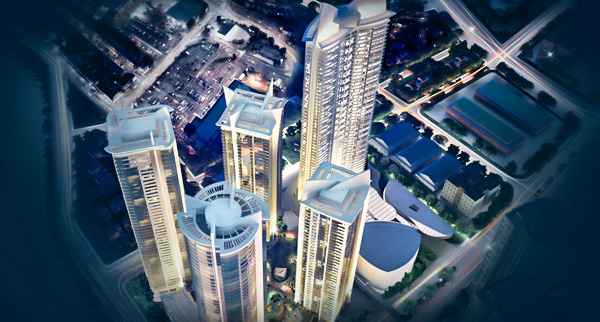 Rockwell continues to expand as an up-market residential area built with convenience, safety and fun as its core. Its modern design and blend of sporting and shopping activities right on the doorstep, make it an ideal location for young professionals and families. Rockwell Center sits on a 15.5 hectare site in Makati City and is strategically located in the center of the 3 major commercial business districts of Makati, Bonifacio Global City and Ortigas. It contains nine upscale residential towers, office buildings, the popular Powerplant shopping mall with 6 movie theaters and an array of dining options, the Rockwell Sports Club and the Ateneo Graduate School. Across Powerplant is Block 09, an island that houses a strip of restaurants. The Rockwell tent, next to the mall, plays host to bazaars, corporate events, product launches, fashion shows and concerts. The Asian Eye Institute in Rockwell provides medical services for various eye diseases and disorders including LASIK (refractive laser eye surgery).
o Near shopping and recreation:
- Power Plant Mall, 6 screen movie theater
- Glorietta Mall, Greenbelt Mall & SM Makati just 10 minutes drive
o Near hotels:
- Manila Peninsula Hotel, St Giles Hotel, City Garden Grand, Manila Shangri-la
o Near schools:
- Ateneo Graduate School , International School & British School Manila (both in Bonifacio Global City)
o Near Hospitals:
- Makati Medical Center (Legaspi Village), St Lukes (Bonifcaio Global City)
o Near offices:
- Asian Eye Institute, Makati Stock Exchange, Zuelig Building, PhilAm Life Tower
o Near other points of interests:
- Rockwell Center, The Rockwell Tent, Makati Sports Club (Salcedo Village)
o Near parks:
- Jaime Velazquez Park (Salcedo Village) with Saturday morning market
For more information on pricing and units available, contact us at (63) 2-817-0167 / (63) 999-882-0992 / (63) 917-629-6587 / info@realityhomes.ph