LIST YOUR PROPERTY SELLING A PROPERTY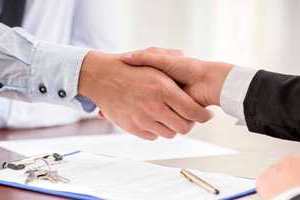 Selling a home can be an emotive and sometimes complicated experience. Whether you are looking to upgrade to a new home, dispose of an investment property or moving to another area, at Reality Homes we pride ourselves on our personalized service tailored to your specific needs. Our services are based on the principles of integrity, transparency and professionalism.
Professional Advice & Assistance - it is important to ensure that you get the best advice from a professional who retains your best interests at heart throughout the selling process. We will help you prepare your property for sale and guide you through the entire sales process.
Personal Service - The dedicated staff at Reality Homes will assist you in all aspects of the sales process in a friendly, courteous and professional manner.
Comprehensive Marketing - Our marketing team will ensure that your property receives maximum exposure across different media including website profiling, email newsletters, direct mailing and other media.
If you are selling or renting out a property, just complete the details below and we will contact you to discuss your requirements in more detail.
Or contact us at
Telephone: (63) 2 -817-0167
Smart: (63) 999-882-0992
Globe: (63) 917-629-6587
Email: info@realityhomes.ph